Home

/

E-LEARNING PLATFORM
E-LEARNING PLATFORM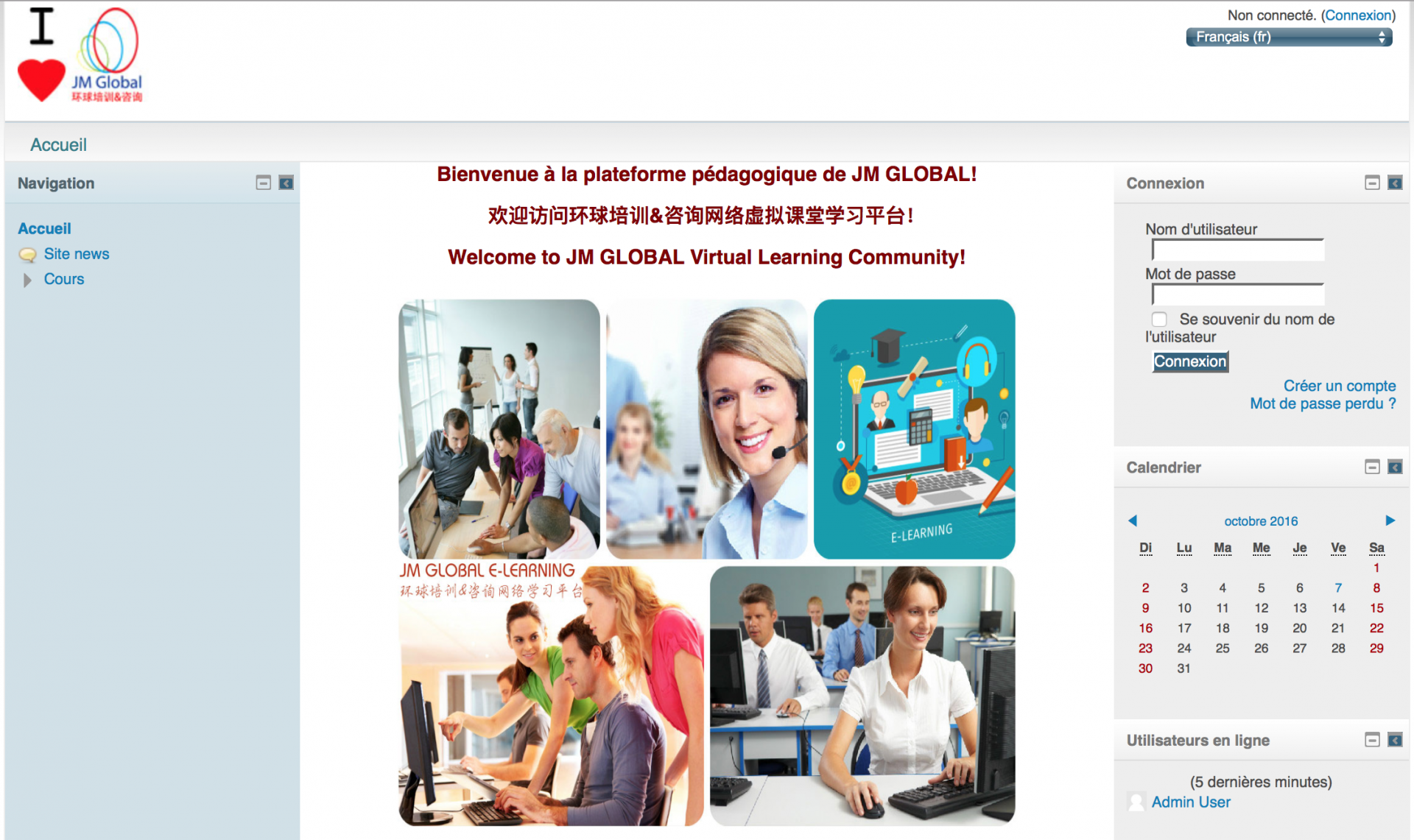 Professionals today are increasingly busy with their work and even children have a busy schedule. We offer a solution to learn a modern way using multi-media: E-learning or blended learning.
Click to access our virtual learning center: elearning.jmglobal.fr
You can also download the application to use this service on your cell phone or tablette. Apps are available in Google Play and also Apple Store. You can install the app directly from your Mobile device, search for "Moodle Mobile" the author/owner must be "Moodle Pty Ltd".
Android: https://play.google.com/store/apps/details?id=com.moodle.moodlemobile
iOS: https://itunes.apple.com/app/moodle-mobile/id633359593?mt=8
The advantages of our E-learning program:
flexible hours,

flexible places, in France or abroad

less stress,

less transport,

cheaper without transportation costs

comfortable atmosphere while sipping tea or coffee,

Learning at your own pace with expansion without having to move or at home or in your office or even in a cafe near you
Materials needed:
To fully ensure the smooth running of the E-learning courses, you must have:
A computer

An Internet connection

A headphone

A microphone

Free video conferencing or chatting software (Skype or QQ)